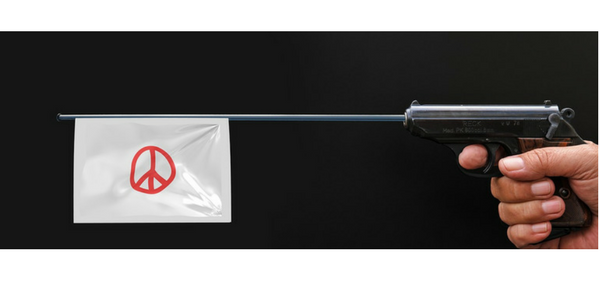 I dash to the store early on this crisp bright New Year's morning, full of resolution and enthusiasm.
I'm proud of myself: I breathe deeply and overcome my irritation at discovering that there isn't an ounce of coffee in the house. I don't curse bitterly as I scrape thick ice off the car in sub-zero temperatures. I don't scowl. I assume a peaceful zen-like expression and notice sunlight sparkling on individual crystals of snow.
I'm the perfect practitioner of Mindfulness
–for about four blocks.
I pull up behind a big-ass truck waiting to turn into the shopping plaza. It's belching black clouds of smoke.
My zen chokes. Resentment flares. I just had to spend $50 on a new gas cap to get my own sorry little car to pass its damned emissions test, and here's this enormous expensive penis-substitute polluting with impunity.
I catch myself ready to curse at the unfairness of it all. I breathe deeply despite the smothering oily exhaust. I look toward the horizon to find a more peaceful perspective.
The truck's bumper sticker assaults me: HEAVILY ARMED. EASILY PISSED.
I do curse, then. It's this man's fear and hate and anger that's making me cough, not his truck.
Can we set negativity emissions standards for humans? Hostile gasbags should be required to seal their fuel tanks.
In the meantime, I'll put an I BREAK FOR UNICORNS sticker on my car – preferably one with rainbows, or snowflakes.