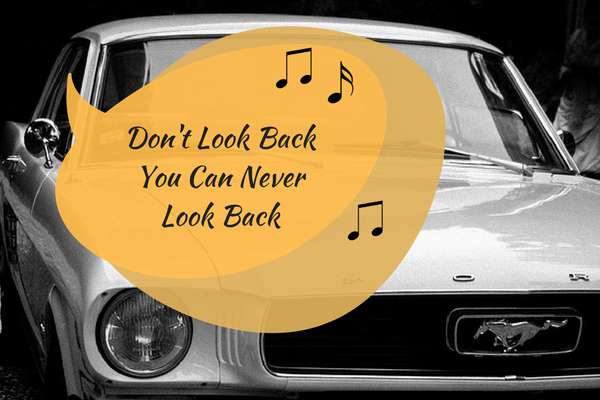 He is wearing a jaunty Irish tweed cap, set carefully and squarely on his head. The hair below it is closely cropped and gray. The ears are rather pronounced – the gift, most probably, of aging cartilage. Both hands are planted firmly on the wheel, at 10:00 and 2:00. He drives smoothly and safely, obeying speed limits and signaling politely.
Ah, but his heart is singing!
Well, his heart might be cholesterol-clogged and tired. I can't tell, from behind him in traffic. I can tell, at least, that his soul is soaring.
Or it ought to be.
He's driving a beautiful 1965 burnt orange Mustang, perfectly restored. It's a crisp clear winter day. He feels 30 years younger than he is, behind the wheel of his classic car. He sits there like an heir to the throne.
Ideally, he's heading out of town to weave through the foothills and head into the mountains. That car wants its freedom. So does its driver.
While I've always driven bombers, I appreciate a sweet ride when I see one.
I tried explaining that to an acquaintance years ago – an engineer who drove a Porsche. Mind you, some of my best friends are engineers. This fellow wasn't one of them, though, so his Porsche made for good conversational fodder at an awkward moment. I asked how it handled up in the mountains, adding that it must feel great to drive it a little too fast on those tight curling ribbons of highway.
The engineer got a shocked expression on his face and averred that he never took the Porsche out of town.
You bought a hot sports car for trips to the grocery store?
High time, then, for a minivan. You're one of the boys of summer, mired in the mud of maturity now that it's fall.
What car from your past makes you smile?